You need big ideas
and you need them now
Roger has transformed the way our Innovation Team approaches the creative process when it comes to new product ideation. He has opened our eyes on how to harness inspiration in practical, applicable ways.
Kim Tai, Brand Manager of Innovation | Hero Cosmetics
Roger Firestien helps companies be more competitive by teaching their people to be more innovative.
And it's not touchy-feely stuff. Roger helped Clorox solve a 77-year-old problem in 15 minutes and helped save General Motors $50,000 per week.
Whether your team is stuck, needs new ideas, or just wants to work better – you've come to the right place. Roger's Creative Problem-Solving process breaks down tough problems into bite-sized pieces, and provides a proven framework for creating spot-on solutions that work.
Get results in dollars earned, time saved and goals reached.
Discover the real problem preventing you from moving forward. Then get hundreds of ideas to solve it.
The Breakthrough Lab is for when you need breakthrough ideas, you need them fast and you need lots of them. Dr. Firestien's broad network of "creative catalysts" makes it the only program of its kind in the world.
Applied Creative Problem-Solving Course
Apply the Creative Problem-Solving process in your life. Lead your team to create breakthroughs.
Through a series of structured learning experiences, you will learn to become deliberately creative and build your skills to lead innovation teams in your organization. You will be instructed by Dr. Roger Firestien who has presented programs on innovation to over 600 organizations around the world including: fortune 500 corporations, government agencies, universities, associations and religious organizations.
Innovation on demand.
Global organizations can now access a nine-part innovation video training series produced by Dr. Roger Firestien.
Each 5-7 minute course uses real-life examples from business, medicine, education, agriculture, or nature, and includes interactive exercises to apply innovation concepts in your life.
Offered exclusively through OpenSesame, the e-learning innovator.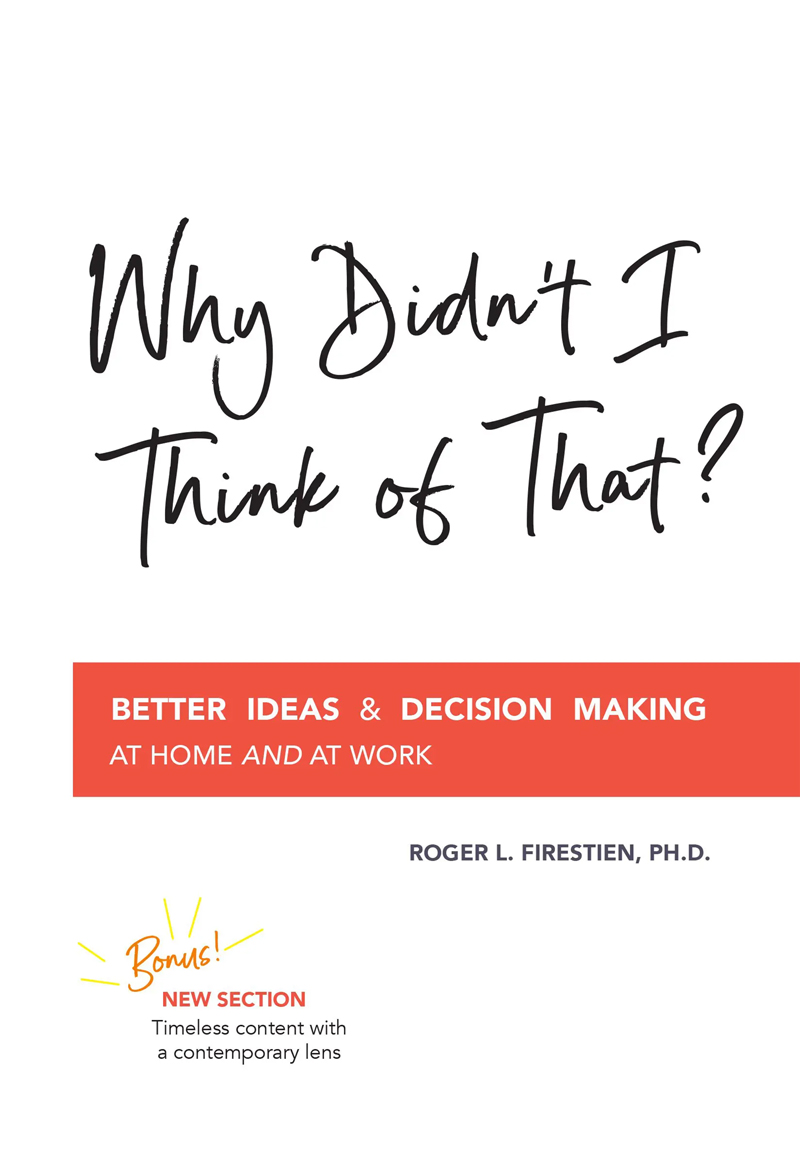 A short story shedding an eye-opening light on our classic approaches to work and problem solving.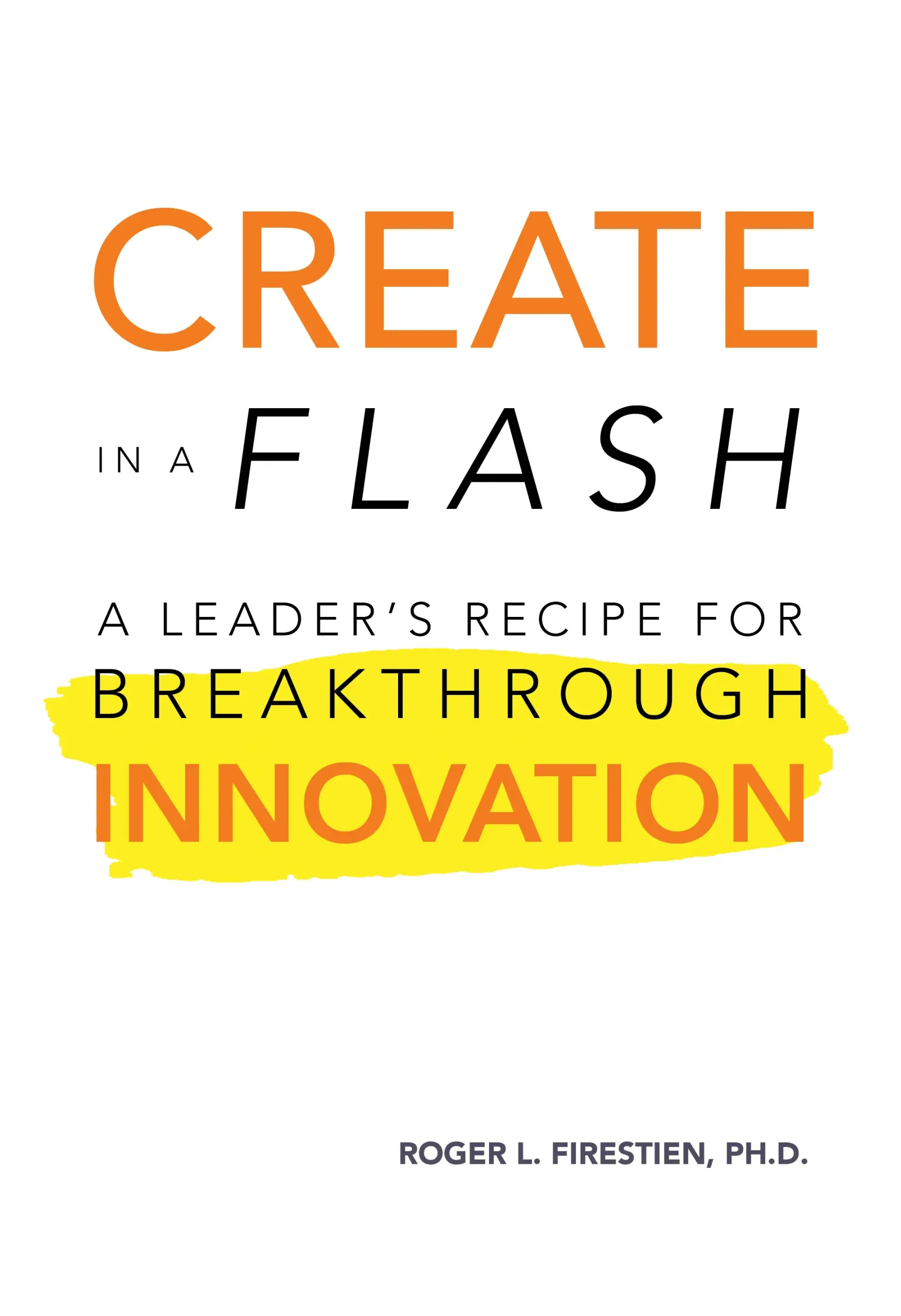 A book for leaders who know that to grow their organizations, they need to generate ideas and solutions on demand.
Redefining the problem saved thousands of heart attack victims, and saved the airlines over a billion dollars. Learn the simple approach for yourself.
Let's Create A Connection
Send an email to Roger with questions and your comments.