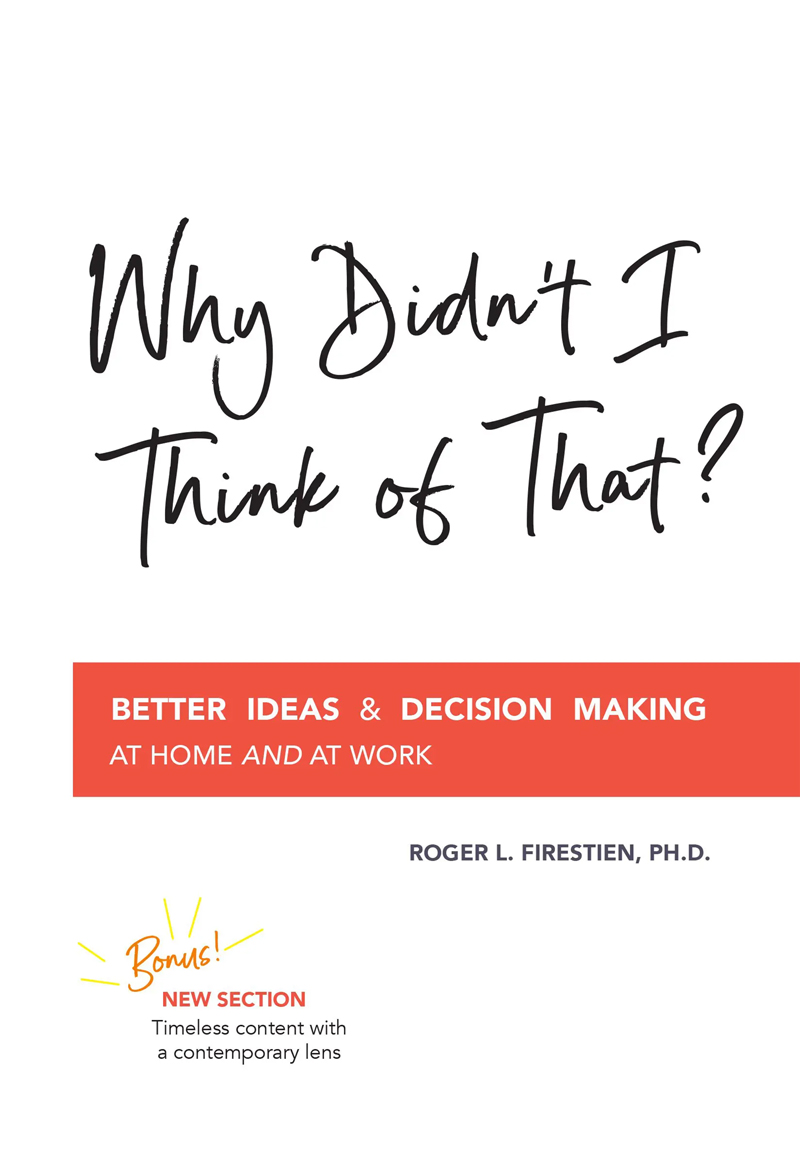 Why Didn't I Think of That?
…we've all asked the question one time or another. The answer is almost always the same. When we miss opportunities, it's because we're not looking for problems to solve.
Why Didn't I Think of That? is a short story we can all relate to, shedding an eye-opening light on our classic approaches to work and problem solving.
You'll discover how to innovate on demand, develop more options, and implement ideas that make a difference.
Creativity is a skill. Just like you learned how to ride a bicycle, you can learn how to be creative. In Why Didn't I Think of That?, you will learn how to turn on your creativity at will instead of waiting for ideas to happen.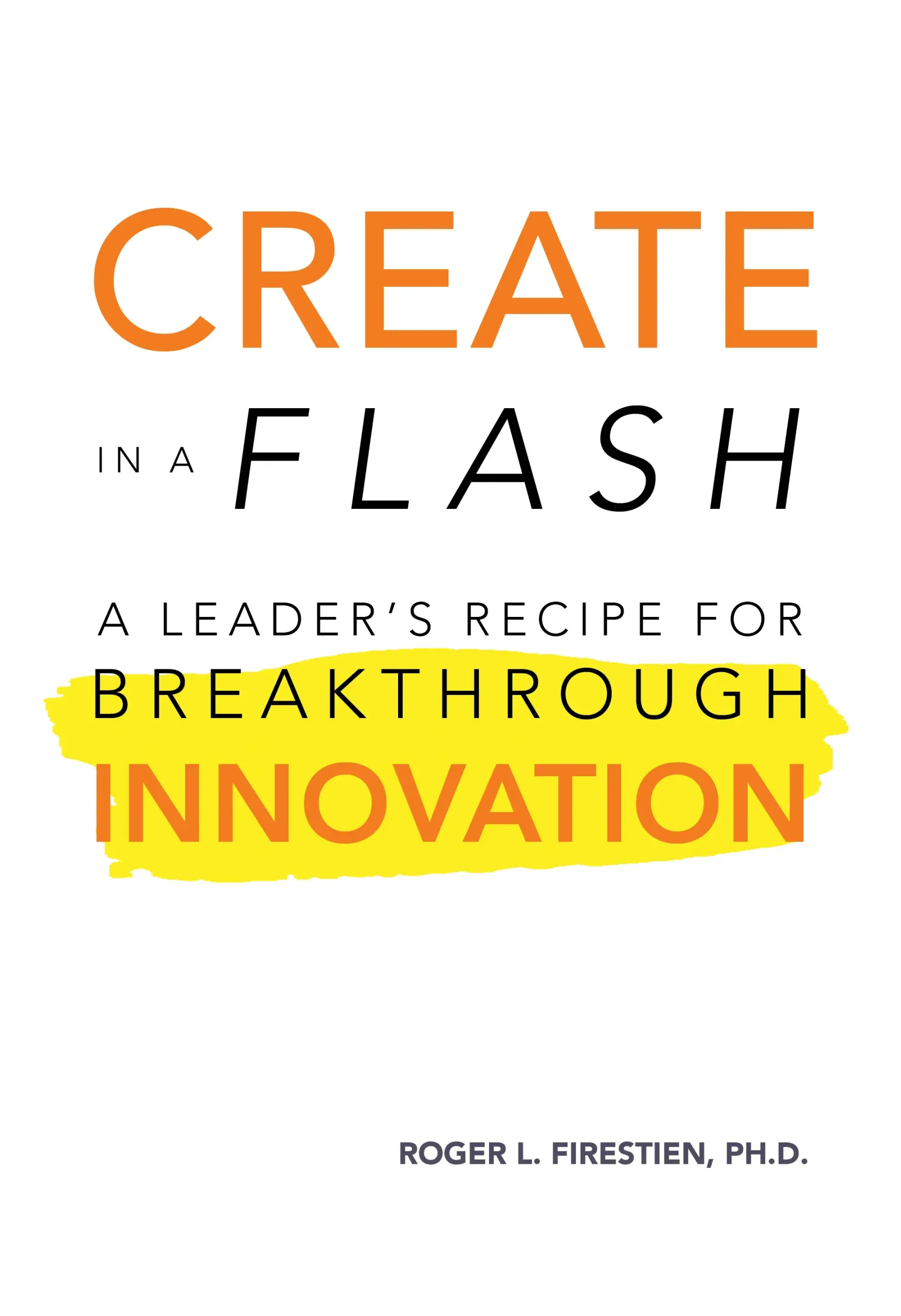 Create in a Flash: A Leader's Recipe for Breakthrough Innovation
Identify the real problem. Don't waste time and money solving the wrong problem.
Consistently create ideas. Make your business recession-proof and competition-proof.
Grow your business. Solve the tough problems holding you back.
Leading in today's world is difficult, and it is not getting easier. To compete and be profitable in today's marketplace, you need big, creative solutions and you need them now. Just as you follow a recipe to cook a great meal, there is a recipe to create great ideas. Create in a Flash is based on Dr. Roger Firestien's 40 years helping companies unleash the innovation of their workforce. Roger's clients include AT&T, SC Johnson, Disney, Hilton, NASA and over 600 other organizations big and small, including corporations, government, universities and churches.
Solve the Real Problem
New!
Over 40 years of practical research has revealed that 99% of the time what we THINK is our problem is actually NOT the problem.
However, studies have also shown that investing even five minutes redefining a problem produced more original and higher quality solutions than those developed without problem definition.
Enter, Dr. Roger Firestien. In this book, Roger introduces the simplest of methods to ensure you are solving the right problem, and shows them in use in real-world examples from medicine, business, education, agriculture, manufacturing and more.
You will discover tools to identify the best problem so your solutions are the real deal, not masking symptoms of an issue.
Can you afford to spend 5 minutes to find the real problem? Can you afford not to?