The Breakthrough Lab
Rent-a-creative-team
Your team is coming up with the same old ideas. You need creative answers quickly and efficiently. Roger's clients' fastest, highest-quality results come from The Breakthrough Lab. Think insta-innovation.
This session is great for
Product development/naming
Organizational vision and mission development
Organizational restructuring
I searched forever for an innovation team that would help my team think outside the box and bring new product ideas to the table. I love how Roger's team helps you think for yourself and connects big issues to things that nature already has the answers for! He brings in creative catalysts to bring a fresh perspective to the bunch. I will be using him in the future!
Ashley Paulino | Product Development Director, Hero Cosmetics
What happens?
Roger and his crew of Creative Catalysts partner with your team to find the real problems facing your organization and then generate hundreds of ideas for solving those problems.
Breakthrough labs can be conducted in-person in Buffalo, New York or virtually. Virtual sessions allow for a Creative Catalyst team from around the world.
Lab Prep
Meet with Dr. Firestien to identify your initial goal or challenge.
Lab One: Clarifying the Problem
The key to innovation is solving the right problem. The focus of this lab is exclusively on identifying the real problem(s) to solve so that in the next lab, ideas generated will be on target and produce significant results.
Lab Two: Generating Ideas
focuses on generating hundreds of ideas for solving the real problem(s) identified in the first Breakthrough Lab. Key ideas will be selected to move forward to implementation.
Post-lab Action Session
Meet with Dr. Firestien to determine next steps and action items.
Results
Breakthrough Labs yield many incremental and disruptive ideas for new products, services or innovative ways to solve challenges. All of your work from the lab will be transcribed and delivered to your inbox.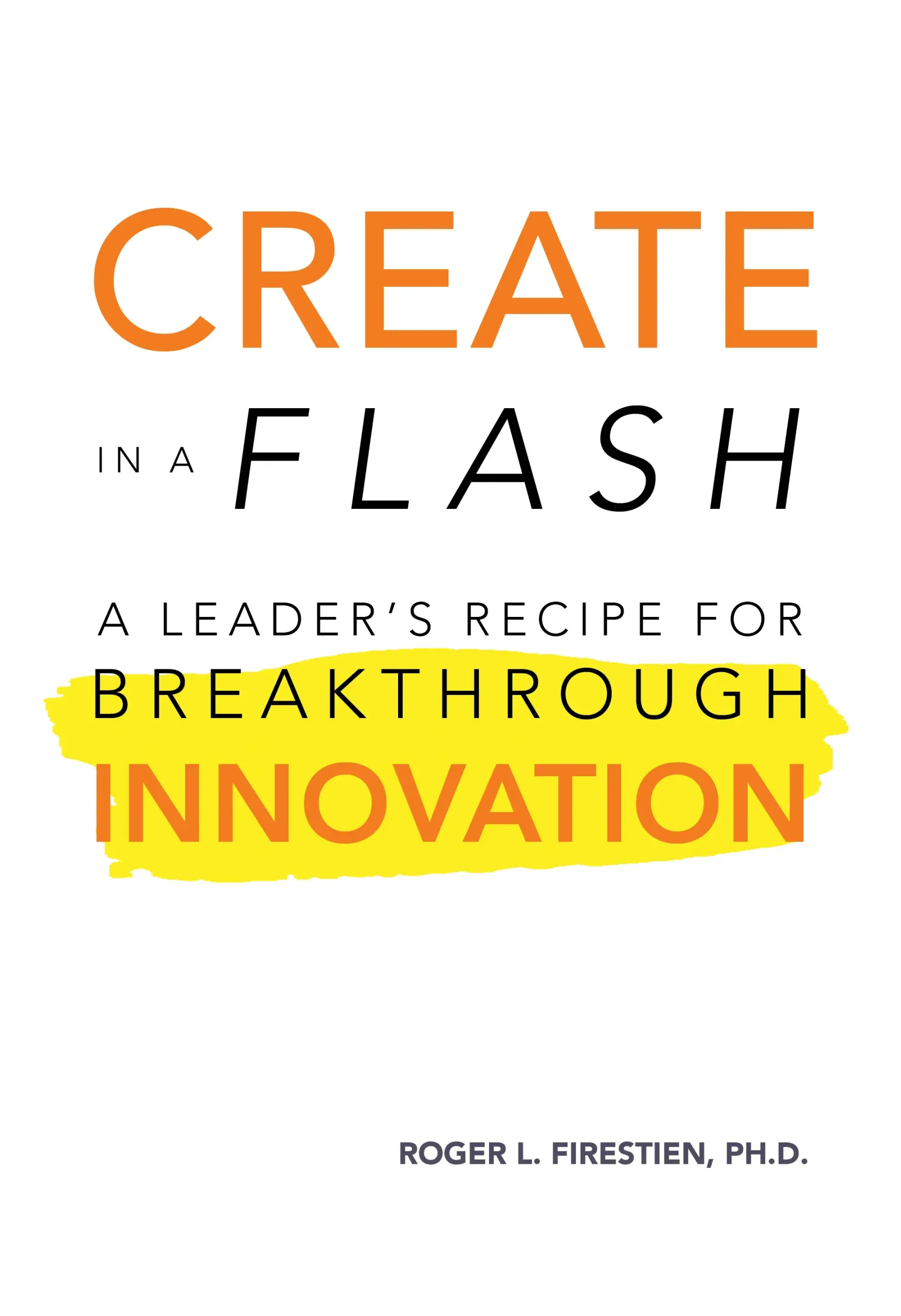 What is a Creative Catalyst?
Creative Catalysts are individuals highly experienced in Creative Problem-Solving (CPS), and successful in their professional fields of business, education, medicine, arts or government. The Catalyst team provides the fresh perspectives and new insights that often lead to major breakthroughs. Catalysts are a critical and defining piece of this process. you're here because your team has exhausted the usual ways to solve the problem and you need a new approach.
Let's Create A Connection
Send an email to Roger with questions and your comments.