Applied Creative Problem-Solving Course
Through a series of structured learning experiences, you will learn to become deliberately creative and build your skills to lead innovation teams in your organization. You will be instructed by Dr. Roger Firestien who has presented programs on innovation to over 600 organizations around the world including: fortune 500 corporations, government agencies, universities, associations and religious institutions.
Applied Creative Problem-Solving
In person on the Roycroft Campus, East Aurora, NY
Creativity isn't some mysterious ability that only a few people possess. Creativity is a skill. Just like you learned to ride a bicycle, you can learn how to be creative. You can learn how to turn on your creativity at will instead of waiting for ideas to happen.
Learn how to create on demand using a process that is simple, well researched, and repeatable
Make major progress on a goal that you would like to make happen
Discover how to solve the real problem, not a symptom in any aspect of your life
Generate at least 50 ideas in five minutes for solving any problem you might encounter
Develop creative plans to make sure your idea gets put into action instead of it dying on a flipchart
Apply the Creative Problem-Solving process to create a culture of creativity to give your organization a huge competitive edge
Create a vision for your future so that you can't wait to get out of bed in the morning to do the work that you love
We don't use case studies in the course. You will apply the Creative Problem-Solving process to solve real challenges that you bring to the program.
You are not just learning while you are in class. You will begin your learning when you register. Because when you register you will have access to videos, books and structured learning activities to begin to become deliberately creative immediately.
Your learning doesn't stop after you take the course. You will have everything you need to help you to continue to be deliberately creative and apply what you learned to teach others in your organization to create on demand.
Upon completion, you will receive a Certificate in Applied Creative Problem-Solving.
This course is available virtually and can be delivered on-site at your organization. Contact Roger for details. 
I was so pumped from our first 2 days that I'm just beginning to come down from it. Can't wait for the next time we get together in November. Great job everyone and a special thanks to our leader, Roger. It is a privilege to be a part of this inaugural group.
Michael Geraci, Jr., MD, PT
Geraci Spine and Sports Medicine
Just re-read the brainstorming and brainwriting ideas for my real problem. So many cool ideas that were not "on my radar"!
Daniel Sheehan, MD, PhD
Jacobs School of Medicine and Biomedical Sciences
When people ask me about the course I tell them I am taking a certification course where I'm learning how to create on demand using a process that is simple, well researched, and repeatable that will help me to create a culture of creativity that will be a huge competitive advantage for my company!
Joe Fox
CEO TrainSMART Personal Fitness
In addition to instruction, participants will receive the following learning materials:
Unlimited access to the Nine-part e-learning OpenSesame video series on innovation
Unlimited access to the online course, Leading the Creative Problem-Solving process
The Little Book of Facilitating CPS
All of the power-point slides and unlimited access to all of the course handouts.
When you register for the course you will receive your personal link to Dr. Firestien innovation series on OpenSesame. You will also receive a digital copy of Create in a Flash so you can start learning before you arrive. You will receive a signed hard copy of Create in a Flash on the first day of the course.
Includes all materials, books, and meals
What is Creative Problem-Solving?
Imagine if the next time you came across a tough problem in any aspect of your life you knew exactly how to go about solving that problem. Imagine what would be possible.
Program Schedule:
Wednesday April 3, 2024: 8:30 a.m. to 4:30 p.m.
Thursday April 4, 2024: 8:30 a.m. to 4:30 p.m.
Friday April 5, 2024: 8:30 a.m. to 1:00 p.m.
A light breakfast and lunch will be provided each day.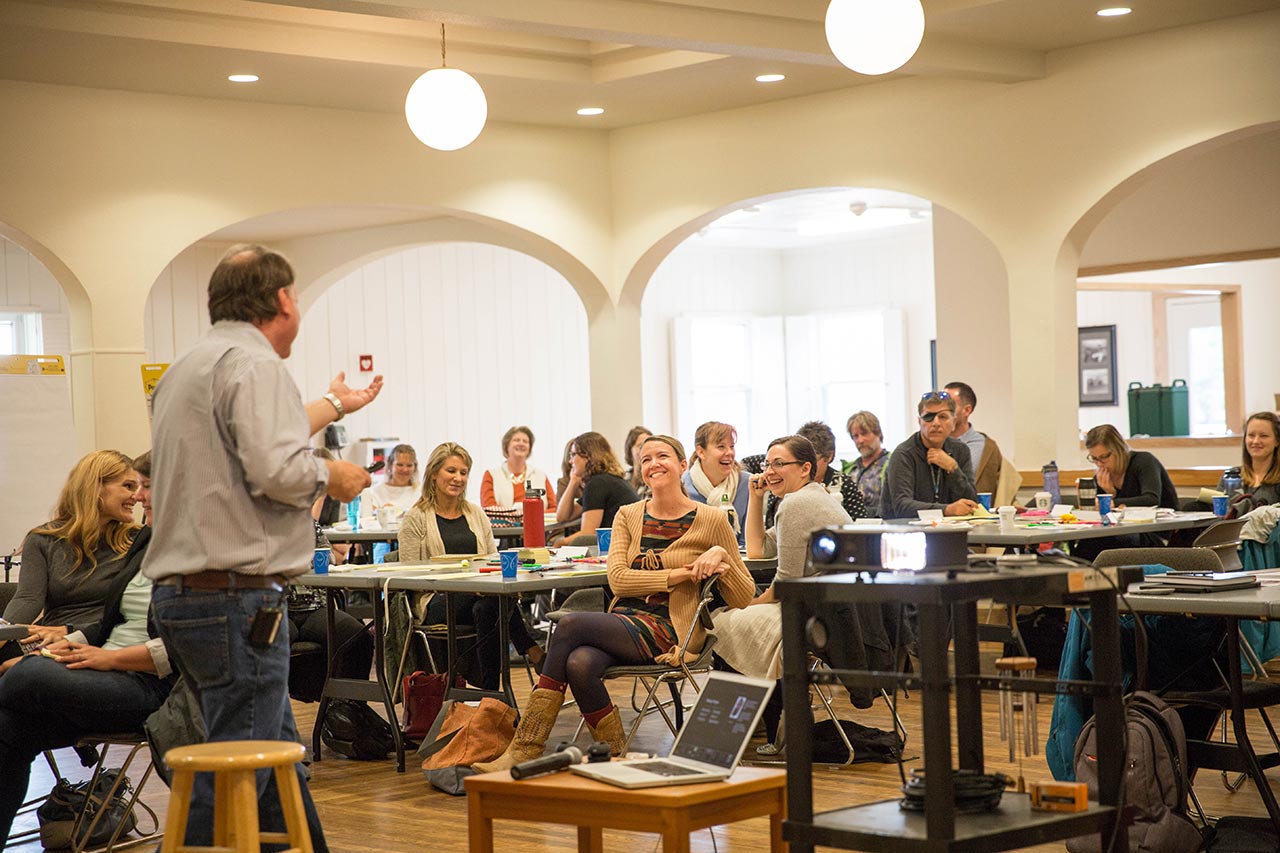 Where is the course held?
The course will be held on the Roycroft Campus in East Aurora, NY.
The Roycroft Campus is the best preserved and most complete complex of buildings remaining in the United States of the "guilds" that evolved as centers of craftsmanship and philosophy during the late 19th century. Founded by Elbert Hubbard in 1895, the Roycroft movement had a strong influence on the development of American Architecture, creativity and design in the early 20th century.
Bonus: If you are from outside of the area, or just want to get some more creativity goodies, please do not plan to fly out on Friday April 5 before 3:00 p.m
After the course, we take a break and I will spend several hours with you discussing any items we did not cover in the course AND I would be delighted for your to be my guest for cocktails at the Roycroft Inn.
Where do I stay when I take the course?
In addition to being a wonderful restaurant, the Roycroft Inn is an amazing hotel. It is just across the street from where we will be meeting. Use the link above or call 716-652-5552 or 877-652-5552 (Toll Free).
There is also a Hampton Inn that is about a 15-minute walk from where we will be meeting.
East Aurora, New York is a charming town 20 minutes south of Buffalo. You will have your choice of wonderful restaurants and shops to explore when you are not in class.
Will There be Support After the Course?
All participants who complete any of the courses will have access to The Leading on the Creative Edge ™ web-based forum. Participants can pose questions, seek advice, or share key learnings they have had. Dr. Firestien will answer questions and respond to inquiries. Every year the forum will be compiled, edited slightly and published electronically for all participants. Involvement is free for up to one year after completion of any of the courses.
Applied Creative Problem-Solving Registration